We created a machine named Chop-Chop to pull this whole thing off.
To make a smooth, three dimensional surface, we needed the ability to cut each dowel at a different length. With over 20,000 dowels, CNC capability was essential. After a few concepts were sketched, we settled on a JET bandsaw that was augmented with a custom made digital stop.
Chop-Chop reads each dowel length from the SD card, then the stepper motor turns a timing belt and stop to the position that matches the dowel length. Once the dowel is cut, the miter sled hits a switch, signaling the digital stop to move to the next position. Once you're in a rhythm, you just simply, chop, chop, chop….
1 - Band Saw
JET JWBS-14OS 14"
2 - Drive Assy
NEMA 17 Stepper Motor
3d Printed Housing
Timing Pulley, GT2 16T - MISUMI
Timing Belt, GT2 - MISUMI
3 - Display Module
2, 1.2" 7-Segment Displays - Adafruit
3d Printed Housing
Transparent Acrylic
Control Knob
Button
4 - Zero Switch
3d Printed Housing
Limit Switch - Omron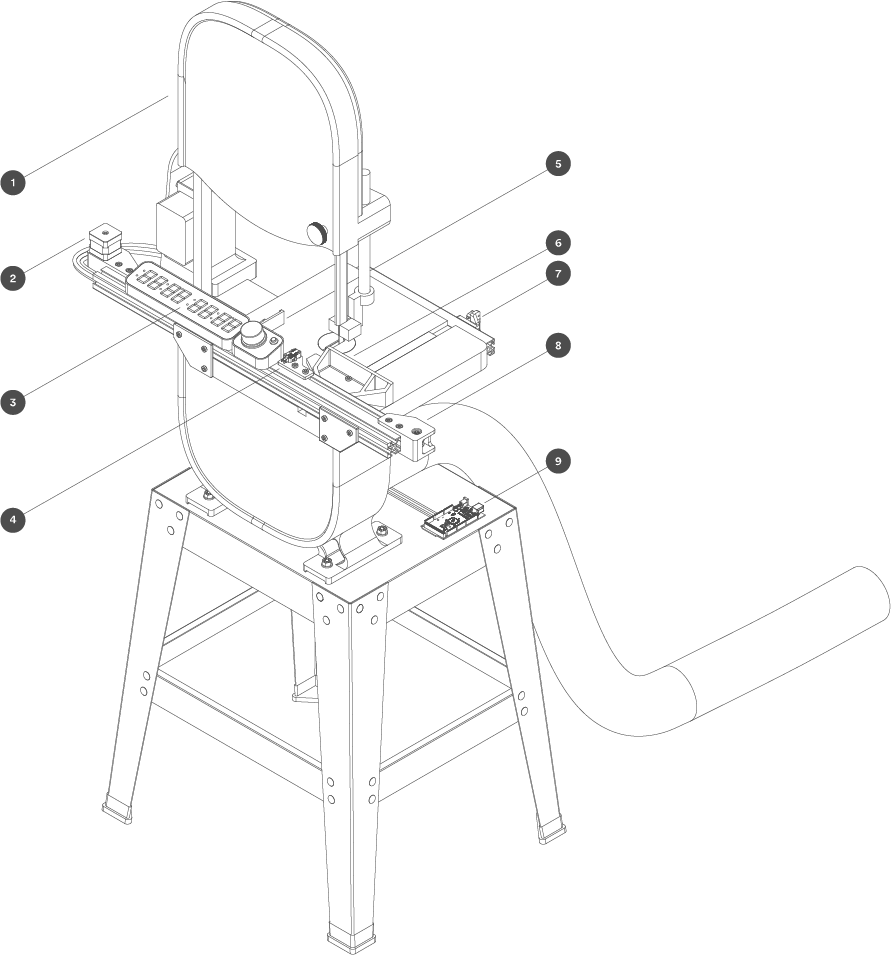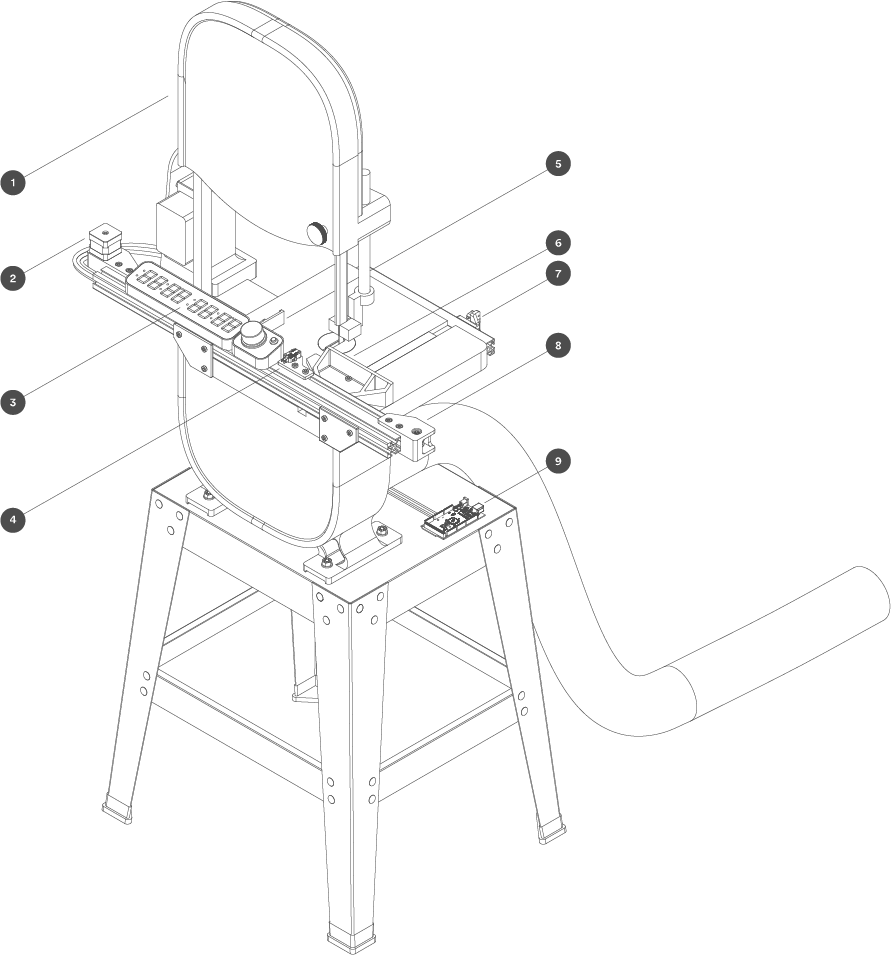 5 - Stop Assy
3d Printed Stop
AL Extrusion Slider - Misumi
6 - Miter Sled
3d Printed Support
Stock rail - JET
7 - Stroke Limit Switch
3d Printed Support
Limit Switch - Omron
8 - Idler Assy
3d Printed Housing
Timing Pulley, GT2 16T - Misumi
Shaft with C—Clips - Misumi Bearings - Misumi
Fasteners - McMaster-Carr
9 - Microcontroller 
Arduino MEGA
Big Easy Stepper Driver - Brian Schmalz
SD Reader - Adafruit
Microcontroller
Chop-Chop runs on an Arduino MEGA, Big Easy stepper driver, and an SD reader. A protoshield provides easy connection to the limit switch inputs.